The end of our 10th year looks a lot different than it did at the beginning. Because of the global COVID-19 pandemic, the world is evolving into a new normal that will leave lasting changes to our industry.
We're finally seeing the technology we've always known would change the industry for the better reach its tipping point. Healthcare providers are searching for digital solutions—like e-consent or e-prescribing—that support a virtual environment and streamline their practice workflows. Life sciences organizations are doing everything they can to make processes easy for both patients and healthcare providers. Moving forward, we expect the changes that were necessary during this health crisis to stick well into the future.
Part of our ability to meet this challenge head on was due to the accomplishments of our team in the months leading up to it. So much has changed since our last anniversary—change that contributed to our ability to serve our clients, our patients and the healthcare providers that use our tools each day.
Though we have offered e-prior authorizations (e-PAs) and electronic benefit verifications to our clients for some time, this year, we enhanced those technologies through the acquisition of advanced benefit verification (ABV) technology assets. As part of this acquisition, real-time e-PA and ABV tools became part of the AssistRx portfolio. Our users rely on these tools to accurately pull real-time data from multiple sources to improve e-PA and ABV accuracy.
In addition to an expanded technology portfolio, we've developed and deployed CoAssist, a direct-to-patient, technology-driven pharmacy platform that improves access and gets patients on therapy faster through technology-enabled patient support services. Dispensing out of Orlando, Florida, the pharmacy delivers the most cost-effective option for the patient and a more cost-efficient approach for life sciences organizations.
Though we were well into the process of opening our downtown Orlando Innovation Center this time last year, we welcomed our employees to this custom built-out office space in September. The Innovation Center is home to our technology and operations teams. Opening this office gave us space to expand our patient solutions team at our headquarters in Millenia.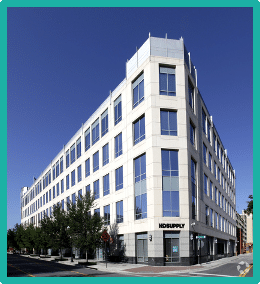 We also opened an office in Des Moines, Iowa, to accommodate our newest technology capabilities. This office is home to more of our technology and operations team members, as well as some of our commercial team members.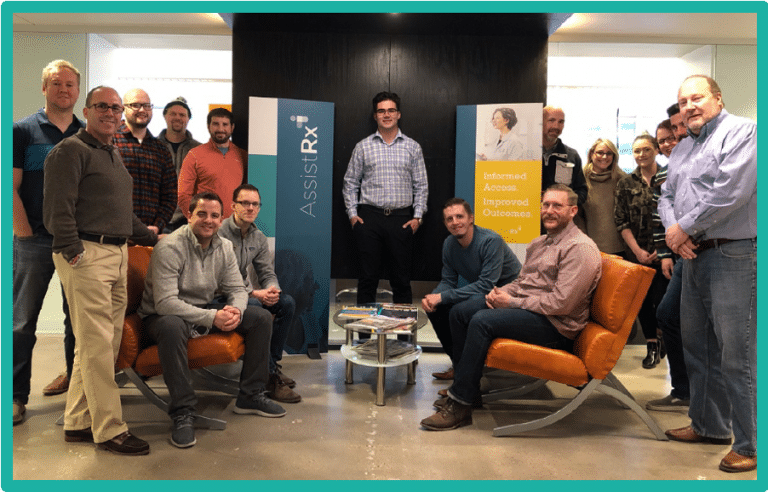 Our most recent addition is the CoAssist Pharmacy, which is located in South Orlando. With most of the pharmacy's services conducted electronically, this location is staffed by the necessary pharmacists and pharmacy technicians to ensure proper storage and shipment of product.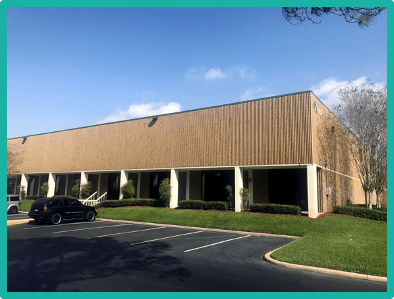 Serving Patients through the New Normal
Converting the majority of our team members to a remote workforce to accommodate stay-at-home orders was a large undertaking by our internal systems and human resources staff. We're proud to say the challenge was met with the excellence AssistRx culture is known for.
We've remained fully-staffed and available to support our clients and healthcare providers in caring for their patients and providing high-quality healthcare services. As our clients adjust to new provider and patient preferences and needs, we've met them with flexibility and delivered ideas and solutions while maintaining the consistency they required.
Moving forward, we expect evolving patient, payer and provider preferences to impact the industry and determine what practices will change healthcare permanently. For example, providers may become accustomed to not relying on fax machines and instead regularly incorporate e-support services, such as submitting PAs electronically. Payers and patients may prefer telehealth appointments to in-office ones, and providers may no longer welcome pharmaceutical representatives into their physical office space.
AssistRx was founded on the knowledge that these preferences would shape healthcare. These changes were occurring gradually for some time, but COVID-19 acted as a catalyst to accelerate the change that was already happening. The solutions we've built, including iAssist, patient- and provider-engagement sites and the technology that supports our patient solutions team, stand ready to continue to enhance the patient and provider experience and improve access to therapy.
These past 12 months of growth, in combination with the dedication and perseverance we've seen from all of our team members, inspires us as we look ahead to what our 11th year will bring. New patient, provider and payer preferences will be an adjustment to the entire industry. Our tools, firmly established, will support the industry as it evolves to meet this moment. In addition to providing the technology healthcare providers and life sciences companies need, our talented clinical support model will expand to accommodate patient and provider adoption of virtual communication channels.
In the upcoming year, we expect to build on our already rapid growth by expanding our market reach to products requiring technology-driven programs. These programs serve products that typically have a lower cost, but still need specialty-like access services. CoAssist allows us to meet this market segment differentiating these products from competitor therapies through our technology-enabled solutions.
As specialty pharmacies take on more patient support services, they require tools that automate processes and alleviate administrative burden. Leading specialty pharmacies across the nation have joined the AssistRx Specialty Pharmacy Network to give their patients and healthcare providers quicker access to their specialty prescription medications and support services. We expect demand for these services to grow, and more specialty pharmacies to join this network.
We already have enhancements and user experience improvements in the iAssist product roadmap for later this year, and we look forward to driving further value to the healthcare providers who choose iAssist.
Thank you to all our team members, partners and clients that have watched us grow from a team of four in 2009 to a team of more than 520 in 2020. Cheers to continued success for us all.
Learn more about our growing organization by visiting our Who we are page. You can also sign up for our Perspectives newsletter to be among the first to know about our latest industry insights, case studies and whitepapers.