Patient assistance programs (or PAPs) are generally sponsored by pharmaceutical manufacturers to provide free drug or financial assistance to patients who are uninsured or underinsured. Patients who qualify for patient assistance programs can receive medication for little or no cost, helping the most in-need patients gain access to therapy if they cannot afford the typical drug pricing.
Drug assistance programs—another term for patient assistance programs—can also be offered by state programs or independent third-party nonprofits/charitable organizations. Whether a patient qualifies for these programs will depend on their insurance and the prescribed therapy. Patients typically qualify for these programs if they do not have insurance, face a formulary restriction, do not have enough coverage to cover the cost of the medicine, or meet other manufacturer- or nonprofit-defined criteria.
Patient assistance programs for specialty drugs
Many specialty drugs are high-cost medications. Financial burden has increasingly shifted onto patients and their families in the U.S. As out-of-pocket costs increase, patients are more likely to abandon their prescriptions at the pharmacy counter. To avoid this outcome and improve patient adherence, pharmaceutical manufacturers are more likely to sponsor patient assistance programs.
The need for patient assistance programs is growing
There are currently more than 375 patient assistance programs in the U.S., up 32% from 285 programs in 2009. During this time, patient assistance programs have helped more than 36 million people obtain their medication. However, the number of patients in need of this level of financial assistance is growing at an even faster rate.
As a result of longer life expectancies and advances in treatment options for those with diagnoses that used to be death sentences, more Americans are using prescription drugs than ever before. In addition, patients are also facing increases in prescription drug costs. The average annual cost of one specialty drug was almost $79,000 annually in 2017, and specialty drug costs have been increasing in price by an average of 226.4% over the last 12 years. In contrast, inflation has risen by 25.1% during the same 12-year period, according to a recent study from American Association of Retired Persons (AARP).
Patients faced with greater cost-sharing for their medications are less likely to be adherent to those therapies. According to a 2019 Keiser Family Foundation poll, one in four Americans can't afford their medications, and 29% reported not taking their medications as prescribed due to cost.
There are several types of drug assistance programs that can ensure the patients who need treatment gain timely access to therapy and continuity of care. Knowing which type of program is available to your patient and how to gain timely access through that program is the hard part.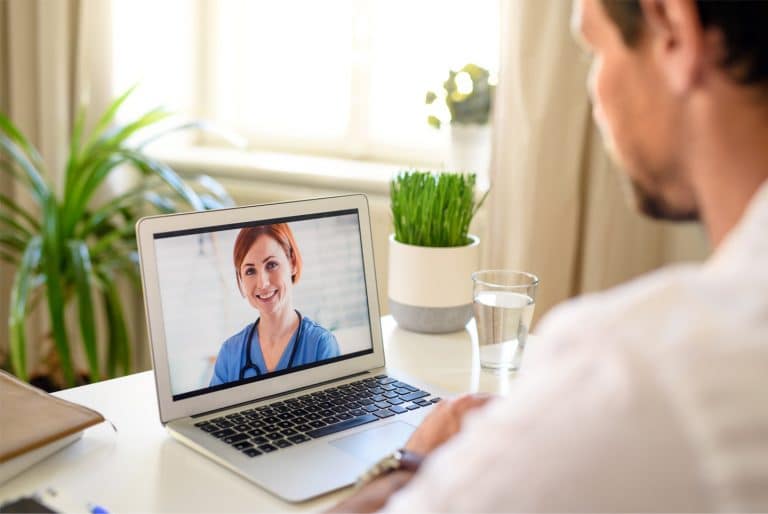 Types of drug assistance programs
Drug assistance programs are usually sponsored by life sciences organizations (manufacturer- sponsored), non-profit or charitable foundation-sponsored, or a combination of the two. Usually, they also fall into these categories:
—Copay assistance programs cover all or part of an insured, eligible patient's out-of- pocket cost for a brand name drug.
—Patient assistance programs support uninsured and functionally uninsured eligible patients that meet certain requirements with free drug.
—Alternate funding programs support eligible patients with affording their medications, as well as financial assistance for transportation, housing, childcare and more.
Barriers to patient assistance program enrollment
While its known that enabling patients to gain access to therapy facilitates greater adherence and better treatment outcomes, there are limitations to patient assistance programs. A 2014 study published in The American Journal of Managed Care noted the common limitations of patient assistance programs:
—Complex application process, which is a larger impediment for patients with chronic conditions who use more than one drug

—Difficult income-documentation requirements for indigent patients
—Differences among various patient assistance program applications
—Unexpected program changes
—Need for frequent reapplication
Healthcare providers may also note the significant amount of information to determine eligibility at the enrollment and reverification stages. Typical eligibility requirements for a patient assistance program include:
—U.S. citizenship or residency

—Applicable diagnosis
—Valid prescription with physician signature
—Completed application
—Uninsured/underinsured status

—Federal poverty level determination

—Prior authorization
By automating these processes through e-prescription, real-time e-prior authorization, Advanced Benefit Verification and more, healthcare providers can know whether their patient qualifies for the program and enroll them in it all through one easy-to-use workflow.
Enrolling patients into patient assistance programs with iAssist
Using the e-support services available in iAssist—the most comprehensive therapy initiation platform—healthcare providers can quickly enroll patients into patient assistance programs with real-time PAP screening and approval.
Using iAssist, your office can electronically and proactively capture required information, screen and receive approval for eligible patients and even generate a PAP voucher all in one workflow. This simplifies the process for your office and increases speed to therapy for patients, all while delivering an optimal experience with minimal-to-zero manual effort.