iAssist is the most comprehensive therapy initiation platform available to healthcare providers. One of the platform's most utilized and impactful solutions is real-time electronic prior authorization. The iAssist platform provides automated, pre-populated prior authorization forms that guide the user through the prior authorization submission process, returning determinations within minutes to hours, depending on payer/PBM capabilities.
iAssist is Surescripts certified and HIPAA compliant. The cloud-based platform is available to healthcare providers and their staff at no cost and without any software downloads.
Prior authorization method of the past: Turnaround time = 5-10 business days
In 2017, the American Medical Association reported that 75% of physicians said the burden associated with prior authorization is "high" or "extremely high," with 22% of physicians reporting they or their staff spend more than 20 hours a week completing prior authorization requests.
Manual methods for completing prior authorizations usually include:
—Time dedicated to identifying the right form for the patient's payer and/or time spent combing through prior authorization libraries
—Incomplete or illegible forms are denied, costing unnecessary delays for the patient and rework by office staff
—Full days dedicated to filling out and submitting prior authorization forms
—Overtime costs due to office staff working through stacks of prior authorizations
—Reliance on in-office fax machines, limiting the staff's ability to work remotely
Electronic prior authorizations in iAssist: Turnaround time = minutes
Submitting prior authorizations electronically through iAssist alleviates much of the administrative burden prescribers and their staff experience using manual processes.
Leveraging electronic prior authorization service providers such as Surescripts' Electronic Prior Authorization tool and other payer and PBM connections, iAssist users benefit from:
—Prepopulated questions and response options for the appropriate prior authorization request based on a combination of the product and patient's insurance coverage
—Questions that appear one at a time to eliminate accidental skipped questions and missing information
—Determinations returned in as little as a minute. iAssist users receive alerts as soon as a determination is made
—Access iAssist and its associated e-support services, including real-time electronic prior authorization, from any internet-enabled device—no download required
—HIPAA-compliant data transmission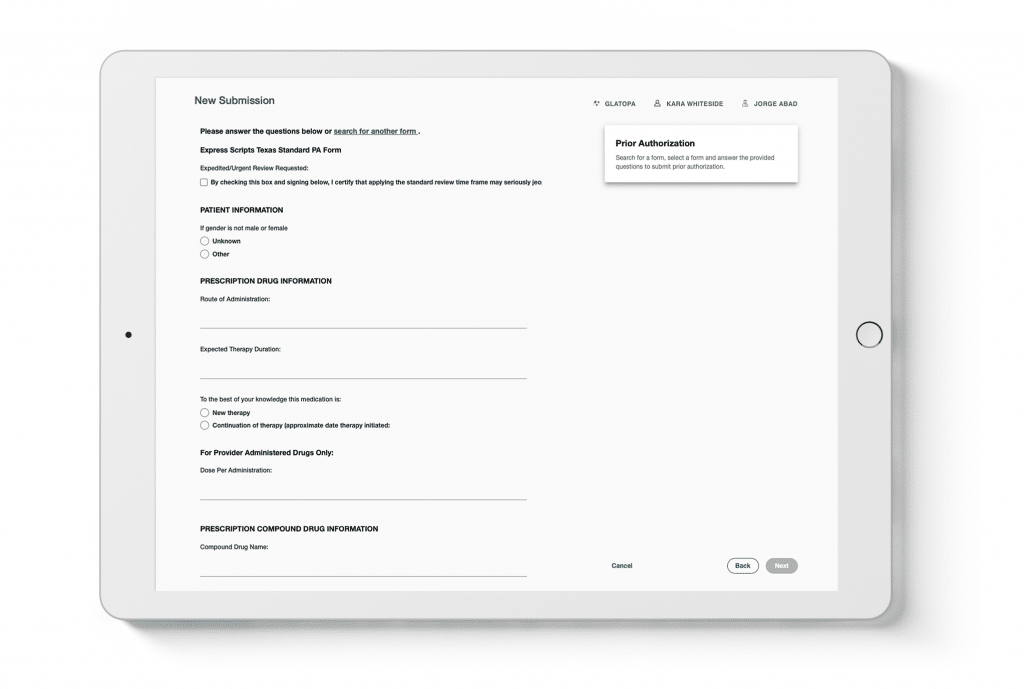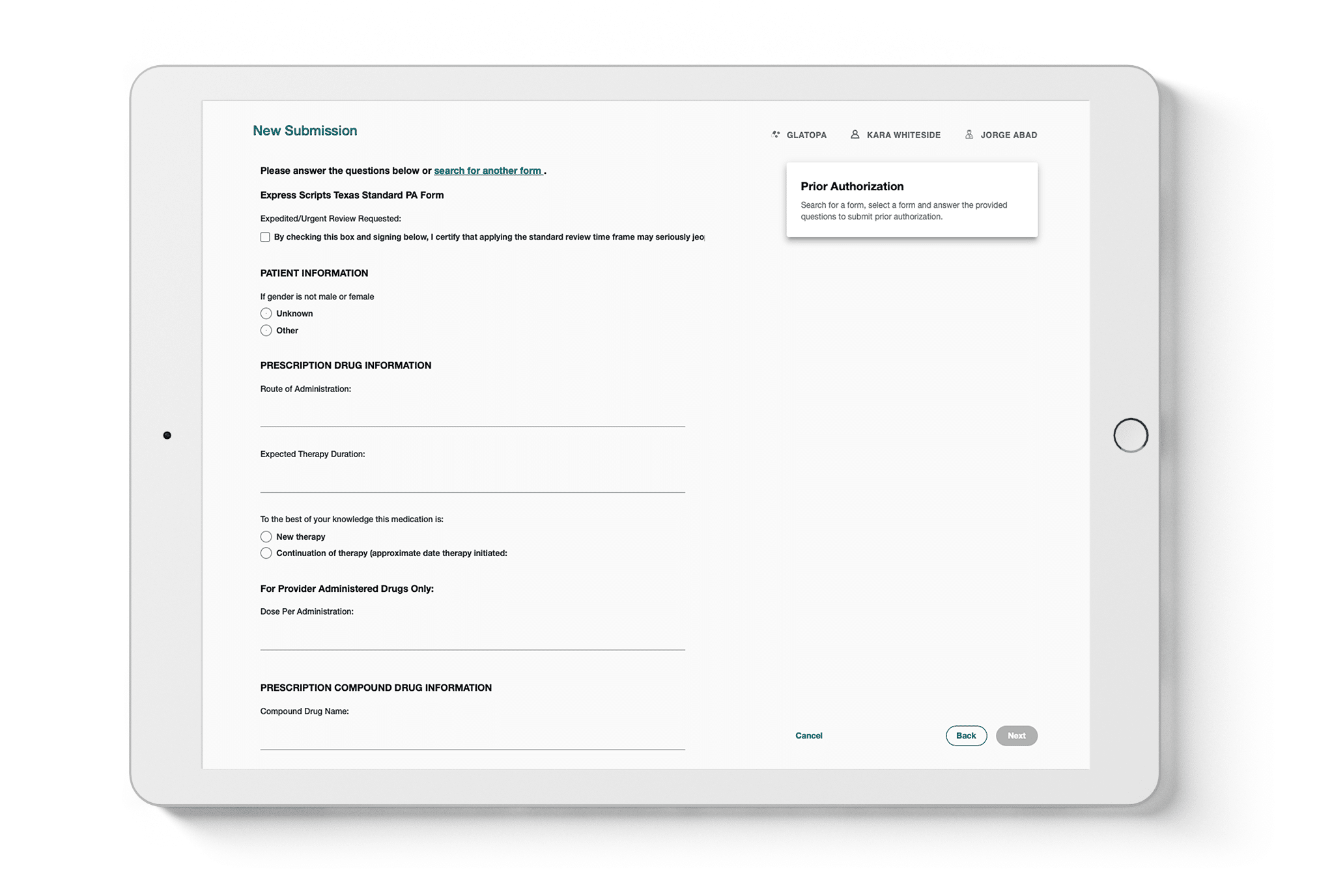 Impact of faster turnaround times on patients
When a healthcare provider's office is able to quickly get prior authorization approval, the patient is more likely to fill their prescription, especially when rapidly approved prior authorizations are combined with drug price transparency at the point of care. Not only is the patient able to fill their prescription without worrying about their payer, they have a clear idea of how much they'll be expected to pay at the counter. Using iAssist, the patient's prescriber can communicate different pharmacy and fill options to ensure they get the best pricing.
Adherence to their prescribed therapy and quick access result in better patient outcomes, as well as a better patient experience with their prescriber's office. With efficient tools in place, the office can quickly move the patient to therapy and dedicate more office resources to what matters most: patient care.
Get started with your free iAssist account
There's no cost to register and begin using iAssist's suite of e-support solutions, including real- time electronic prior authorization. See how this tool can impact your office by scheduling a demo.